Posted on October 8, 2023 by zovoteam
Advantages, Disadvantages, and Solutions of WordPress Optimized Hosting
What is WordPress Optimized Hosting?
A WordPress website is built using the WordPress content management system (CMS). WordPress is a popular and versatile open-source CMS that allows users to create, manage, and publish digital content easily without requiring advanced technical knowledge. WordPress hosting is a specialized hosting service designed to meet the specific needs and requirements of WordPress websites. WordPress is a popular content management system that powers a significant portion of websites on the internet. Since WordPress has unique characteristics and demands, hosting providers offer specialized hosting plans optimized for this platform to ensure optimal performance, security, and ease of use. Actually, optimized web hosting is designed for enhanced performance, efficient resource utilization, scalability, and customization and may come at a higher cost. Whereas non-optimized hosting is a more generic solution, providing basic hosting services at a more affordable price unit. The choice between the two depends on the specific needs and priorities of the website or application being hosted. Overall, WordPress-optimized hosting aims to provide a hassle-free and efficient hosting environment for WordPress users ensuring that their websites run smoothly, securely, and at optimal performance.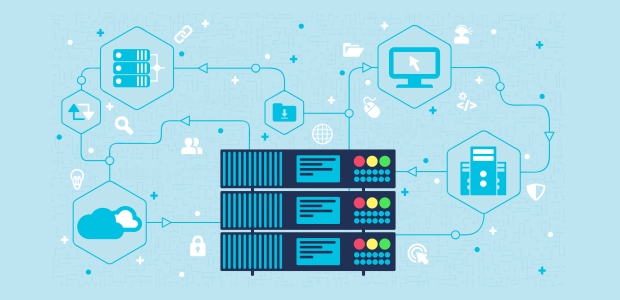 What do I want in WordPress Optimized Hosting?
Choosing WordPress-optimized hosting is crucial for ensuring the optimal performance, security, and scalability of your WordPress website. Here are the key features and aspects to consider when looking for WordPress-optimized hosting:
WordPress-Specific Server Configuration:

Ensure that the hosting provider offers server configurations optimized for WordPress such as PHP version compatibility, MySQL database settings, and server caching mechanisms.
Managed WordPress Hosting:

Look for managed WordPress hosting services that handle tasks like updates, security, backups, and performance optimization allowing you to focus on your website content and business.
Automatic Updates:

The hosting should automatically update the WordPress core, plugins, and themes to the latest version.
Performance Optimization:

Choose a host that offers features like built-in caching, content delivery network integration, and server-level optimizations to improve website load times and performance.
Scalability:

Make sure that the hosting plan allows easy scaling of resources when the website grows.
Optimized for SEO:

Ensure that the hosting environment supports SEO best practices.
WordPress-Friendly Control Panel:

A user-friendly control panel specifically designed for managing WordPress websites can simplify website management tasks.
Easy Installation:

Choose a host that offers a one-click WordPress installation process.
Customer Support:

Ensure that the hosting provides you with 24/7 technical support.
Cost-effectiveness:

Choose a hosting plan that provides you with all the required features for your WordPress website and if there is a money-back guarantee that will be a great plus point for you.
What makes it different from other hosting?
There are some unique features of WordPress Optimized Hosting than other hosting. Here are the reasons why it is different from other hosting:
Ease of Use:

Pre-configured alternatives render the process of connecting SSL certificates and content delivery networks (CDNs) more convenient. Although it is still feasible to employ them with regular web hosting, you will have to navigate through a few additional steps.

Protected Servers:

Your provider will devote extra attention to WordPress-specific vulnerabilities.

Easy Management:

Leave the majority of WordPress mechanics to your website host and concentrate on other endeavors, such as enhancing SEO strategies.

Optimum Performance:

Your WordPress hosting plan will accommodate your website on a server that has been exclusively configured for WordPress. To achieve swift download times, integrated caching software is typically furnished.

Beginner-Friendly:

WordPress hosting includes pre-installed WordPress software, automated updates, and knowledgeable customer support. It is also plausible that you will have access to complimentary themes.

Up-to-date Servers:

In addition to automated updates, web hosts ensure that their WordPress-specific servers operate on the most current software, guaranteeing optimal compatibility and speed.

Proficient Assistance:

The best hosting provider are those who provide 24/7 technical and any other support or program assistance to their clients.
Who needs this hosting?
Individuals and businesses who use WordPress as their content management system (CMS) typically seek WordPress-optimized hosting. WordPress-optimized hosting is tailored to meet the specific requirements and performance needs of WordPress websites. Here are some groups of people who might be interested in such hosting:
Website Owners and Bloggers:

Those who run personal blogs, business websites or any other types of websites using WordPress would benefit from WordPress-optimized hosting. It helps in improving the speed, security and overall performance of their websites.
Small Businesses and Startups:

Small businesses and startups often choose WordPress as their CMS due to its user-friendly interface and customization options.
Web Developers and Agencies:

Professionals and agencies specialized in website development and design prefer WordPress-optimized hosting because of high-performance websites with optimal speed and security.
E-Commerce Websites:

Online stores using WordPress with e-commerce plugins can benefit from this hosting to ensure fast and secure shopping.
Digital Marketers:

Marketers who use WordPress to manage their online content seek WordPress-optimized hosting to handle their high traffic and a smooth user experience.
Content Creators:

Bloggers, writers and other content creators who rely on WordPress to display their work often go for WordPress-optimized hosting to ensure their content is easily accessible and has fast loading times.
Nonprofit Organizations:

Nonprofit organizations often look for WordPress-optimized hosting to ensure their message can reach a wider audience effectively.
What advantages do you get from this
WordPress-optimized hosting offers several key advantages:
Performance:

It is finely tuned for WordPress, ensuring faster load times and better site performance.

Security:

Enhanced security measures and regular updates to protect against potential vulnerabilities specific to WordPress.

Scalability:

Designed to handle increased traffic and easily scale as your website grows in popularity.

Specialized Support:

Dedicated support teams with expertise in WordPress for quick issue resolution and assistance.

Automated Backups and Updates:

Automatic backups and updates to keep your WordPress site current and protected against data loss.

Optimized Server Environment:

Configuration and settings tailored to WordPress, optimizing speed, and efficiency for the CMS.

Pre-configured Plugins and Tools:

Provision of essential plugins and tools that enhance WordPress functionality and improve user experience.
Overall, WordPress-optimized hosting ensures a smoother, safer, and more efficient experience for both website owners and visitors.
What disadvantages you may face and their solutions
While WordPress-optimized hosting offers numerous benefits, it's important to consider potential drawbacks and their solutions:
Limited Customization

: Some providers restrict customization options.

Solution:

Choose a provider with customization flexibility or consider managed WordPress hosting for a balance.

Higher Cost

: It can be pricier than generic hosting.

Solution:

Evaluate the budget and value and opt for a plan that suits both requirements.

Automation Overload

: Overuse of automation can reduce control.

Solution:

Balance automation with manual control where needed.

Platform Dependency

: Optimization for WordPress may limit other platform options.

Solution:

Consider future scalability and choose a host adaptable to potential platform changes.

Plugin and Theme Restrictions

: Certain plugins or themes may be limited.

Solution:

Check provider policies and choose one compatible with desired plugins and themes.

Vendor Lock-In

: Being tied to a specific provider can limit flexibility.

Solution:

Research and select a provider offering easy migration options if needed.
Final words
WordPress-optimized hosting is specialized hosting tailored for WordPress websites, offering advantages such as enhanced performance, improved security, dedicated support, automatic updates, and an optimized server environment. However, it may come with limitations, including potential cost implications, reduced customization, and dependency on the WordPress platform. Careful consideration and selection based on your specific website needs and future plans are key to leveraging the benefits of WordPress-optimized hosting effectively.