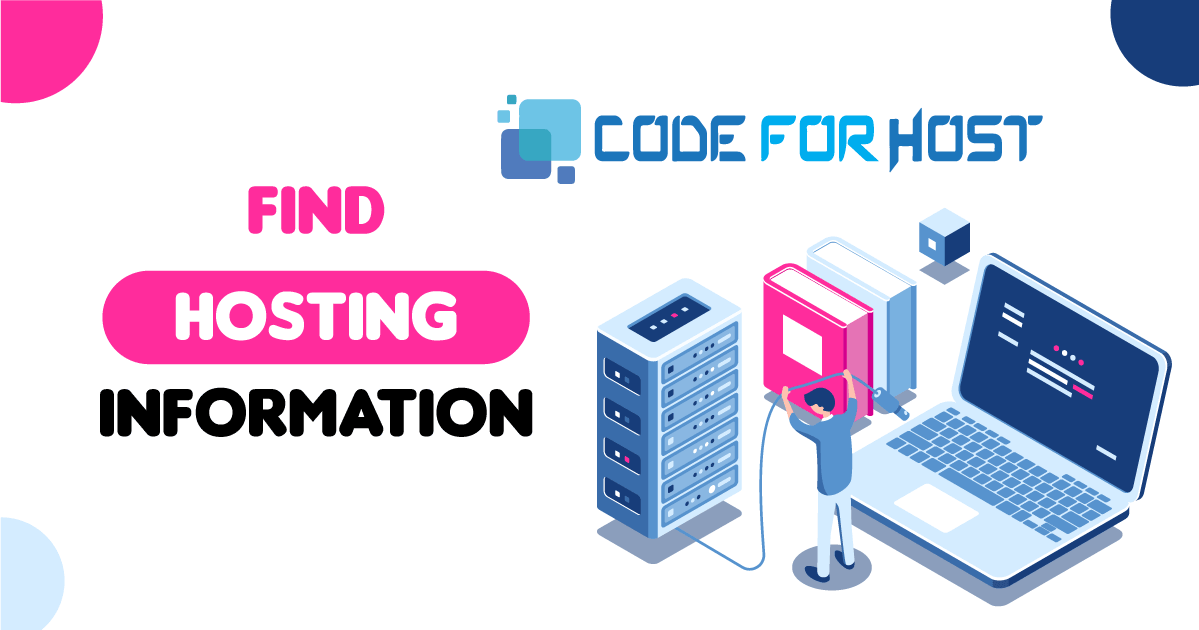 Posted on April 9, 2020 by Team CodeForHost
How can I find or get my Web Hosting information?
Welcome to Code For Host Inc,
You will be happy to know that our automation system will provision your order automatically once you have completed the payment, and credentials will be sent to you via email.
The credential email for hosting service is like this, "New Hosting Account Information"
Which information may exist in the email?
New Account Information

Hosting Package.
Domain Name
First Payment Amount
Recurring Amount
Billing Cycle
Next Due Date

Login Details

Hosting Control Panel Username
Hosting Control Panel Password
Control Panel URL

Server Information

Server Host Name
Server IP Address

Required Nameservers

FTP Information

Temporary FTP Hostname
Temporary Webpage URL
FTP Hostname

Email Settings

POP3 Host Address
SMTP Host Address
Username & Password
Usually, the email sent to the inbox. But often is reach to spam as it contains many web URLs.
So, please search the email in the following locations according to your email service provider.
Gmail or Google Mail Service:

1. Inbox
2. Spam Box
3. All mail Folder
Outlook/Microsoft/Live Mail
Service:

1. Inbox
2. Junk Mail
3. Focused Email Folder
Yahoo/AOL Mail
Service:

1. Inbox
2. Spam Box
3. Unread Mail Folder
ZOHO Mail Service:

1. Inbox
2. Spam Box
3. Unread Mail Folder
4. Notification
.

Other mail services: You can find the same name folders try to find. if not please contact our support.
You can also find the email from our Email History on your account menu section.
We hope, you got your account formation and able to log in successfully.